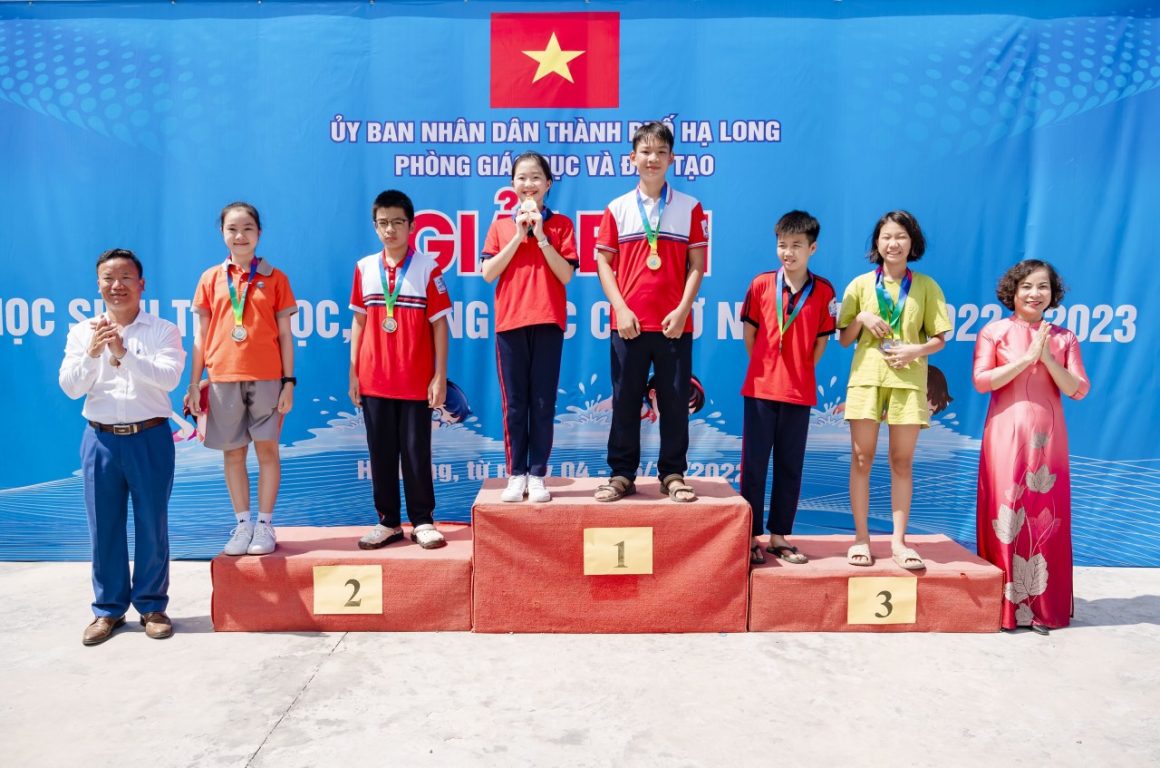 Ha Long city held a swimming competition for more than 500 students from primary and secondary schools throughout the city. This is also the first time that Singapore International School students participate in this event.
️In 3 days competing with great effort and determination, Lee Chang Linh – Year 7, won 2 silver medals and 1 bronze medal with 3 competitions (100m , 50m breaststroke and 100 m freestyle swimming)
SIS @ Ha Long would like to congratulate and embrace Chang Linh's proud achievements.